Select Reserve Superior Beard Oil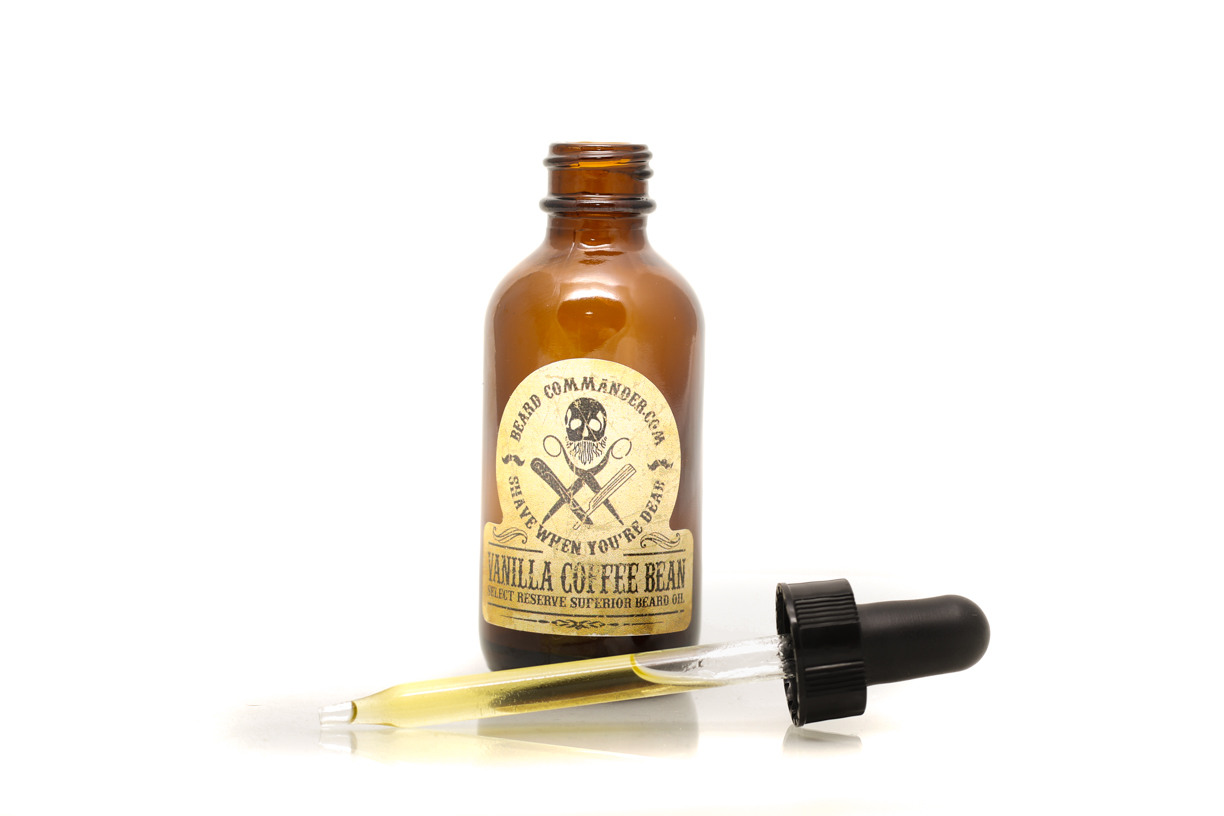 Select Reserve Superior Beard Oil
NOW IN 18 GREAT SCENTS!
Our unique blend of oils and small batch preparation means Beard Commander's Select Reserve Superior Beard Oil will delight your facial hair while keeping moisture and hydration locked in. Our Select Reserve Superior Beard Oils are created in house, with only the best all natural essential oils. Our Select Reserve Superior Beard Oils are carefully handcrafted and blended together to create a shield for your whiskers against the elements. Even using just a small amount for a few days and you'll begin to see the difference in your manly face locks.
Benefits:
Stops the dreaded beard itch and eliminates that gnarly beardruff.

Conditions and renews those whiskers as well as the skin underneath to maximize your beards potential.

Repairs split ends and damaged follicles quickly and painlessly.

Gives your beard a great shine that last all day, in any weather condition.

Provides control by relaxing the hairs keeping your beard in check without weighing you down, ever.

Hydrates the beard and face to replace the natural oils stripped away from washing and everyday activities.

Drastically reduces ingrown hairs.

Your beard will smell amazing all day long, even in the harshest of environments.

Eliminates the fear and feeling of despair of combing out your beard everyday. No longer is that boars head brush needed, nor that massive wide toothed "beard" comb that you hate carrying around. Now you can comb right through even the most epic of beards.

Softens that steel wool beard, leaving your beard easily manageable and user friendly. Even the most unruly wizard beard is no match.

Your partner will surely enjoy the great improvement of your now softer, great smelling, run her fingers through it, manly commanded beard.
1oz & 2oz Bottle
Ingredients:
100% Pure Organic Unrefined Coconut Oil
100% Pure Unrefined Extra Virgin Olive Oil
100% Pure Grapeseed Oil
100% Pure Unrefined Jojoba Oil
100% Pure Argan Oil
Essential Oils